Our mission is to consistently deliver funeral services of exceptional quality and professionalism, surpassing the expectations of the families we serve.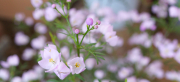 northern beaches funerals
Situated in the heart of the Northern Beaches, Wilson Family Funerals stands as a beacon of solace and support for families in their time of need. With a longstanding presence in the community, we are more than just a funeral service provider; we're a neighbourly touchstone, conveniently located and always ready to provide personalised services imbued with care, understanding, and utmost professionalism

Our Services
At Wilson Family Funerals, we are dedicated to offering a comprehensive suite of services that cater to the diverse needs, faiths, and cultures of our community here on the Northern Beaches. From traditional to modern funeral ceremonies, we ensure that every service is tailored to resonate deeply with a family's preferences and emotions. Our proficient team is equipped to:
Consult with you either in the familiar atmosphere of your home or in our newly designed arranging rooms in North Narrabeen, guiding you through the planning process of the service.
Provide guidance in choosing between cremation or burial.
Secure all essential doctor's documentation for the Death Certificate from the Registrar.
Coordinate with clergy or qualified celebrants to officiate the ceremony.
Craft and distribute funeral announcements, including postings on the Wilson Family Funerals website.
Thoughtfully assist in the selection of floral arrangements, musical accompaniments, visual presentations, service order, and choice of coffin or casket.
Facilitate the repatriation of a loved one abroad, if necessary.

Memorial Parks and Cemeteries - Northern Suburbs Memorial Gardens and Crematorium
The Northern Beaches and North Shore of Sydney boast an array of meticulously maintained memorial parks, gardens, and cemeteries. To support families in finding the most fitting venue to memorialise a loved one, the Wilson Family Funerals team provides insights and options, ensuring your selection holds profound significance for your family.
The region offers a variety of venues, from churches and clubs to open parks, cemeteries, and crematoriums. Here's a brief overview of the available locales.
Contact
For venue recommendations and further guidance, please connect with Ann Wilson and our dedicated team at 02 9913 7131.